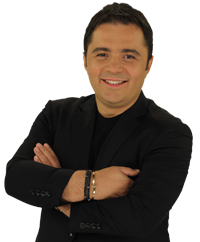 İlker Erdoğan was born in Trabzon in 1973. He has completed his elementary and secondary school education in Private Üsküdar High School. He was graduated from Marmara University Faculty of Dentistry (in English) in 1996.

In the same year, he has started his career by opening a private dental clinic of his own.

In the 11th year of his career, he has brought BUTİK DENTAL CLINIC, equipped with the latest technological devices and serving for all branches of dentistry, into service in Kalamış.

He has been practicing in implantology field since 1997 and in Dental Lasers subject since 1999.
He continues to practice navigated (robotically assisted surgery system) implants simultaneously with Germany since 2009.

He performs his practices regarding Aesthetic Dentistry parallel to 3D CAD-CAM technology.

He owns numerous certificates of domestic and international institutions regarding these studies.

He speaks English and German well.